Featured Project on the Fan Apps
Latvian Football Federation
LFF
The Latvian Football Federation (LFF) is the only football association in Latvia recognized by FIFA and UEFA, and is responsible for the development of football in the country.
They represents the Latvian national men's and women's national football team, the youth, girls', indoor and beach football teams of all ages in international tournaments and test matches. LFF designed their app so that the biggest fans of Latvian football could follow the latest news and game results with the opportunity to participate in the loyalty program and win great prizes.
Follow news
Smart notifications
Game calendar
Follow live results
Exclusive videos
Gamification
Trivia
Game predition
National team member profiles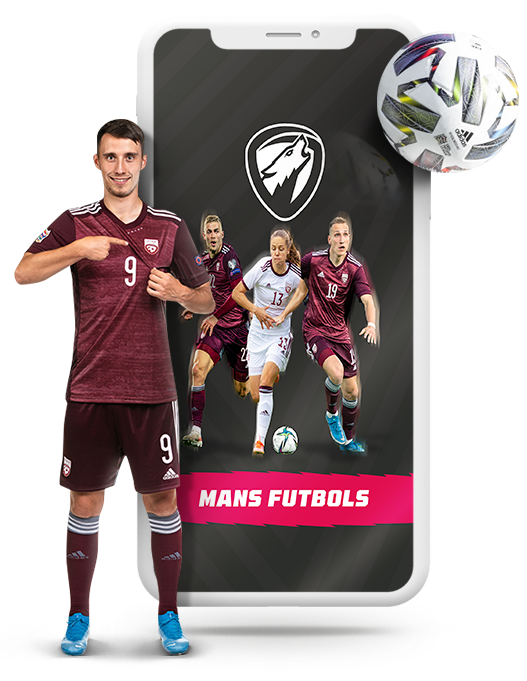 Featured Project on the Fan Apps
Basketball Club Ventspils
BK Ventspils
This is the official mobile app of the BK Ventspils, which is a professional basketball club that won the title of Baltic Basketball League champions in 2013, and became the first Olybet Latvian Estonian Basketball League champions in 2019.
The basketball club Ventspils mobile app is mostly for BK Ventspils fans, although it may also be beneficial to Latvian basketball fans. It contains everything supporters need related to the Ventspils Basketball Club - news, team composition, game calendar and results, contests such as answering trivia questions to win useful prizes etc.
Latest news
Game progress description
Photo and video galleries
Reminders about upcoming games
Game results
Competition calendar
Tournament statistics
Team member profile
Contests with valueable prizes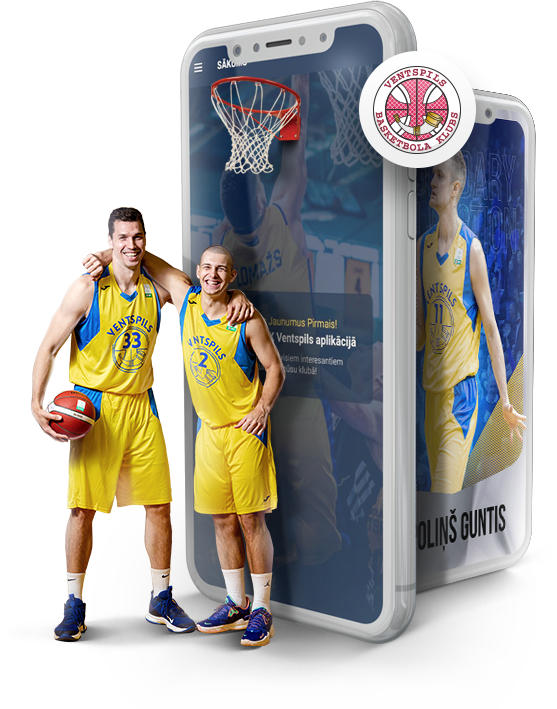 Featured project
Jeļena Ostapenko
On June 10, 2017 - just two days after her 20th birthday - Aļona won the French Open at Roland Garros. She became a worldwide sensation by winning her first Grand Slam as the 47th seed.
Follow news
Get smart notifications
View upcoming tournaments
Follow live results
Exclusive videos
Behind-the-scenes access
Sponsor offers
Trivia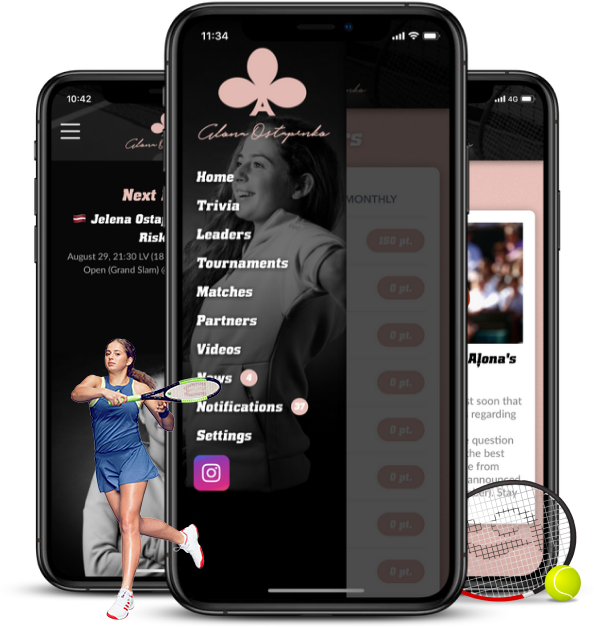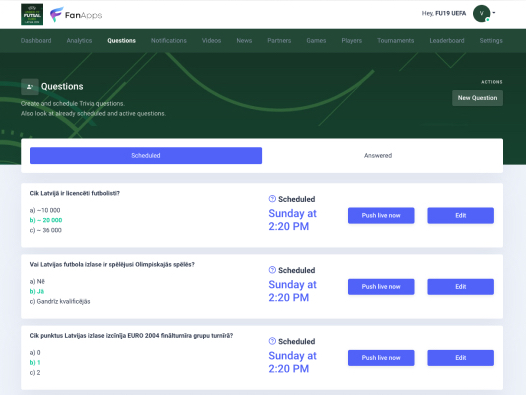 Content Management System
Follow news
View videos
View upcoming tournaments
Follow live results
Watch live stream (OTT)
Trivia
Build a CRM database
Analyze the habits of fans
Share sponsors offers
Why choose us
Experts in sports
The FanApps team is composed of extremely bright and experienced sports businesspeople who are also former high-level athletes. Together they have created several technology-based projects for the sports industry.
Quality over quantity
Here at FanApps we put our client's needs and visions above all. Our uniquely tailored applications are developed and tested for more than ten weeks prior to them going public. We greatly value the ideas and inspirations our clients bring to the table and analyze all integration possibilities with our development teams in the US and Latvia.
10+ years of experiance
The owner and CEO of FanApps, Anrijs Brencāns, has extensive experience as a professional athlete and more than 20 years' worth of working knowledge in sports governing and management positions in Latvia and other areas of Europe.
10+
Years experience in sports
Have a question?
Contact US!