BK Ventspils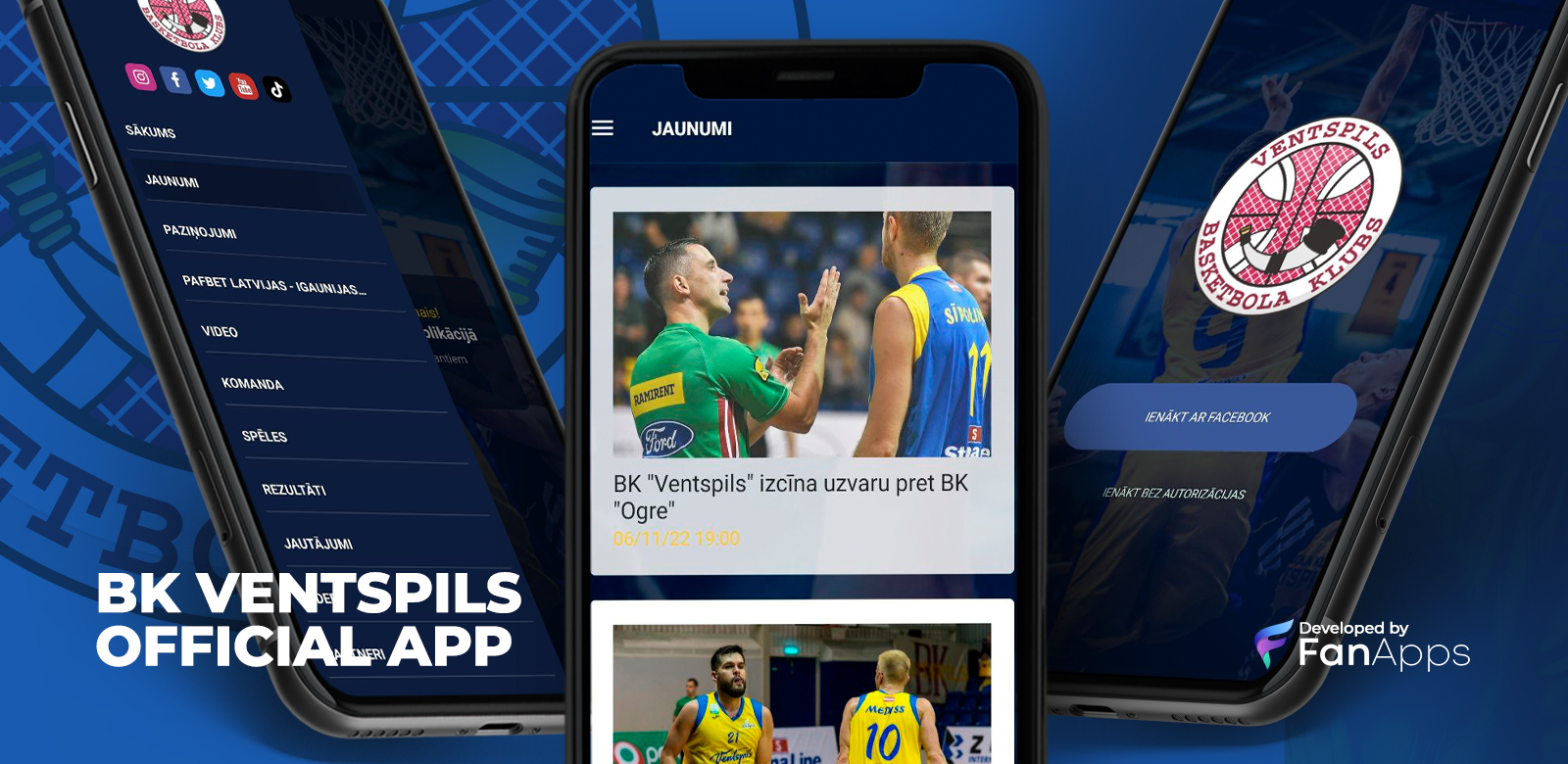 In order to communicate and cooperate with fans online, BK Ventspils has created a mobile phone application. This app gives users access to news, notifications, unique photos and videos, upcoming game details, past game results, and the opportunity to take part in quiz contests to win awards. Team marketing opportunities in the mobile application will reach supporters more precisely and at the appropriate times. The mobile application for basketball club Ventspils offers the benefit of sending notifications when scheduled and to the intended user group. The number of mobile application users and their data are available in a single CRM system. In this way, news and offers from both our club and sponsors will be delivered to the fans.

How to describe BK Ventspils fans?

Fans of BK Ventspils or A sector. Every home or away game, both in person and online, we feel the support of the fans, who are very essential to us. Every time we played, they were there to support us with loud chants, drums, and even criticism.
One of the most important events during the Covid-19 pandemic has remained in our memories as the finale of the Latvian Cup. It was the 2020/2021 season. We had a challenging season because the club's budget was limited and the team had to deal with the change. Although the season was difficult and challenging we were able to maintain our level and reach the final. We had to compete against the VEF Riga team in the championship series, up to four games won. We had already lost three games, therefore we had to lose by nine points in the fourth game, which we played at home on May 17, 2021, without any supporters because of restrictions.
After the game and the award ceremony, the club management informed the players that our fans had gathered at the Olympic Center "Ventspils" entrance. As they left the building, A sector greeted them with drums, yellow-blue smoke candles, banners, BK Ventspils merchandise, and slogans (figure 1). Each fan shook hands with the players, expressed their gratitude for the season, wished them luck, and showed their pride in such a result.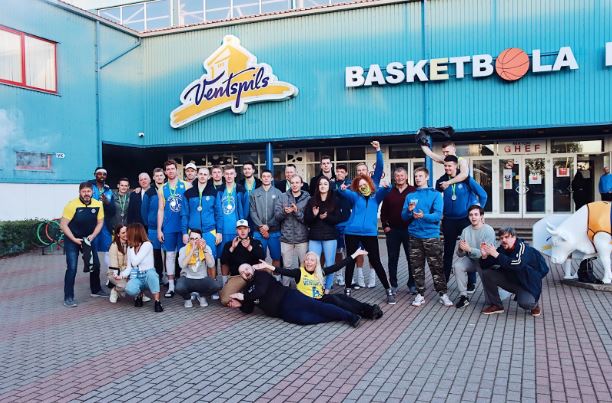 Which functions in this app are the most important ones, and which ones might excite fans?

BK Ventspils mobile app is easy to operate. It allows users to easily identify the needed features and receive the desired results with the fewest possible actions.
Since user sign up is one of the essential components of every service, we don't necessarily request it. Before registration, we allow users to explore the app and test out the features. The app offers to create an account with just one click using a social media network (Facebook). However, after an account is set up, users can take part in our application's loyalty program and win prizes.
Companies with loyalty programs provide customers with awards, savings, and other unique benefits. The BK Ventspils rewards program, available exclusively on the app, offers fans a unique way to participate in trivia games and earn rewards and access to exclusive experiences.
We have been working to develop a program to thank our fans for their support. With BK Ventspils, we can reward our fans while celebrating what makes our fan base so special.
To win prizes, fans must collect points by completing challenges, such as answering trivia questions about the team BK Ventspils, its history, the current situation in basketball in Latvia etc. The rewards will include great items from sponsors, such as Joma and Olympic Center "Ventspils".
It is essential for our team to provide application users fast and simple access to important information about BK Ventspils.
The BK Ventspils mobile app was developed in partnership with @FanApps