FanApps announces partnership with DECTA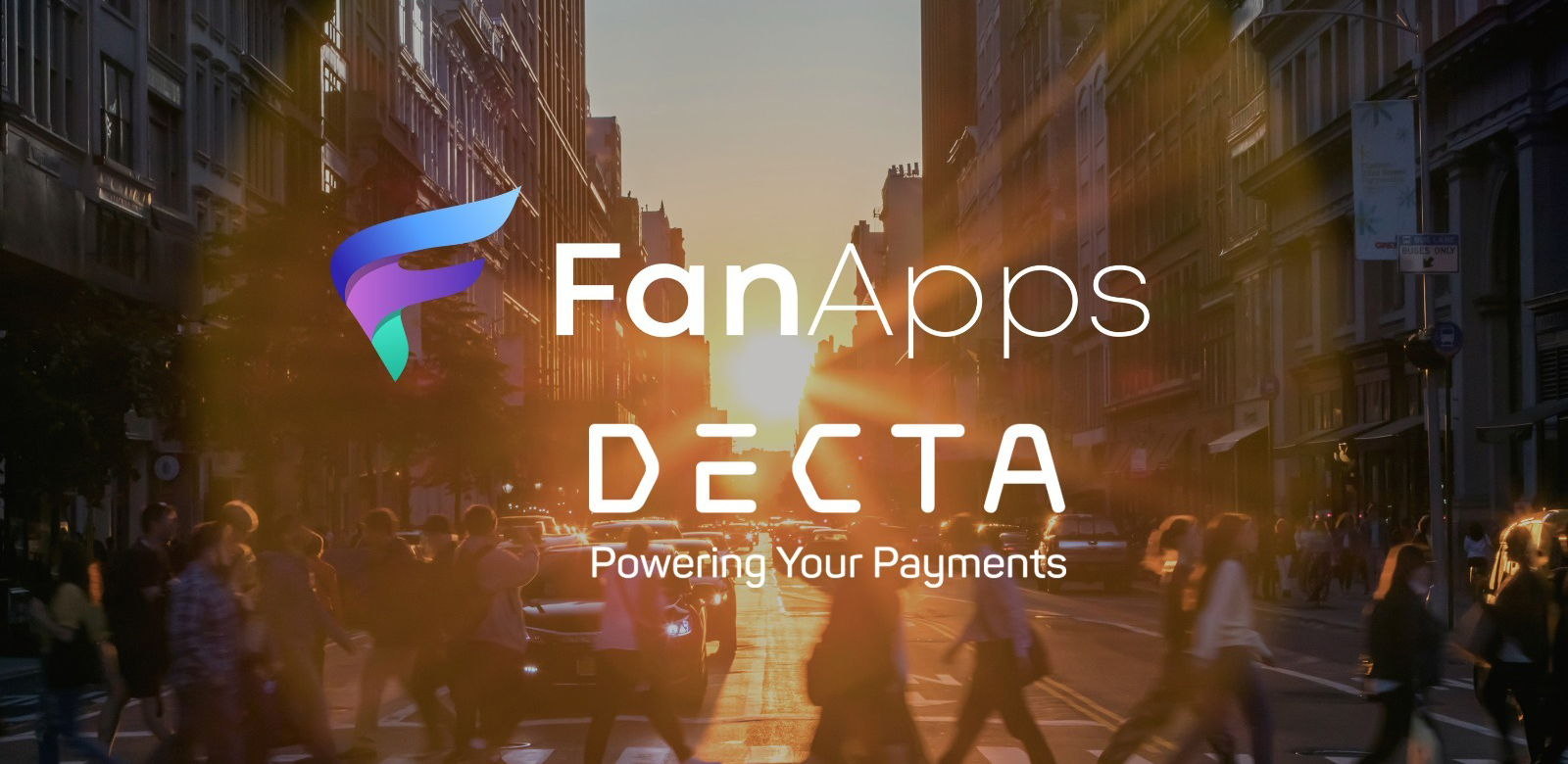 Fan Apps the platform that helps to build mobile applications without any IT background, announces partnership with DECTA, the provider of end-to-end services for payment processing, acquiring, and card issuing.
Daily life becomes faster, and many people switch to smartphones rather than a laptop. It is much easier to grab a small device and perform the necessary actions – to order goods or services, pay for the fuel or at the store, or pay the monthly bills. Since smartphones take a huge part of people's lives, mobile applications become a must for many businesses. Fan Apps is a platform that helps seamlessly solve the new necessities – it provides various templates that help you to build the app even without an IT team involved.
DECTA Fan Apps plugin simply integrates with the online store, giving customers an enhanced and easier payment experience. With this, the client is able to accept payments with a secure payment gateway right on the website, get complete access to a dashboard with analytics, invoices, and customized reporting to avoid glitches. From ease in opening a merchant account to securing payments online, DECTA offers hassle-free invoicing to record and oversee the flow of incoming funds for any business. Fan Apps, in turn, offers a simple and intuitive platform that doesn't require coding to build mobile apps. It is an opportunity to fully customize mobile applications in a short time and at low costs.
Norberts Millers, Product Owner: "We are happy to cooperate with Fan Apps and to be able to provide an easy and convenient solution for companies who are building an app. Nowadays, it is crucial to have a direct mobile presence for many businesses and Fan Apps provides a great solution that doesn't require enormous resources. Customers can tailor the mobile app for their unique business goals."
Anrijs Brencans, CEO of Fan Apps: "As a company, we are happy about the cooperation with the DECTA. Together we are aware that the new DECTA payment plugin integrated into the mobile app for small and medium e-commerce enterprises will be a very beneficial and valuable part of the remote communication & payment solution."