MonkeyLeague releases an NFT collection for AC Milan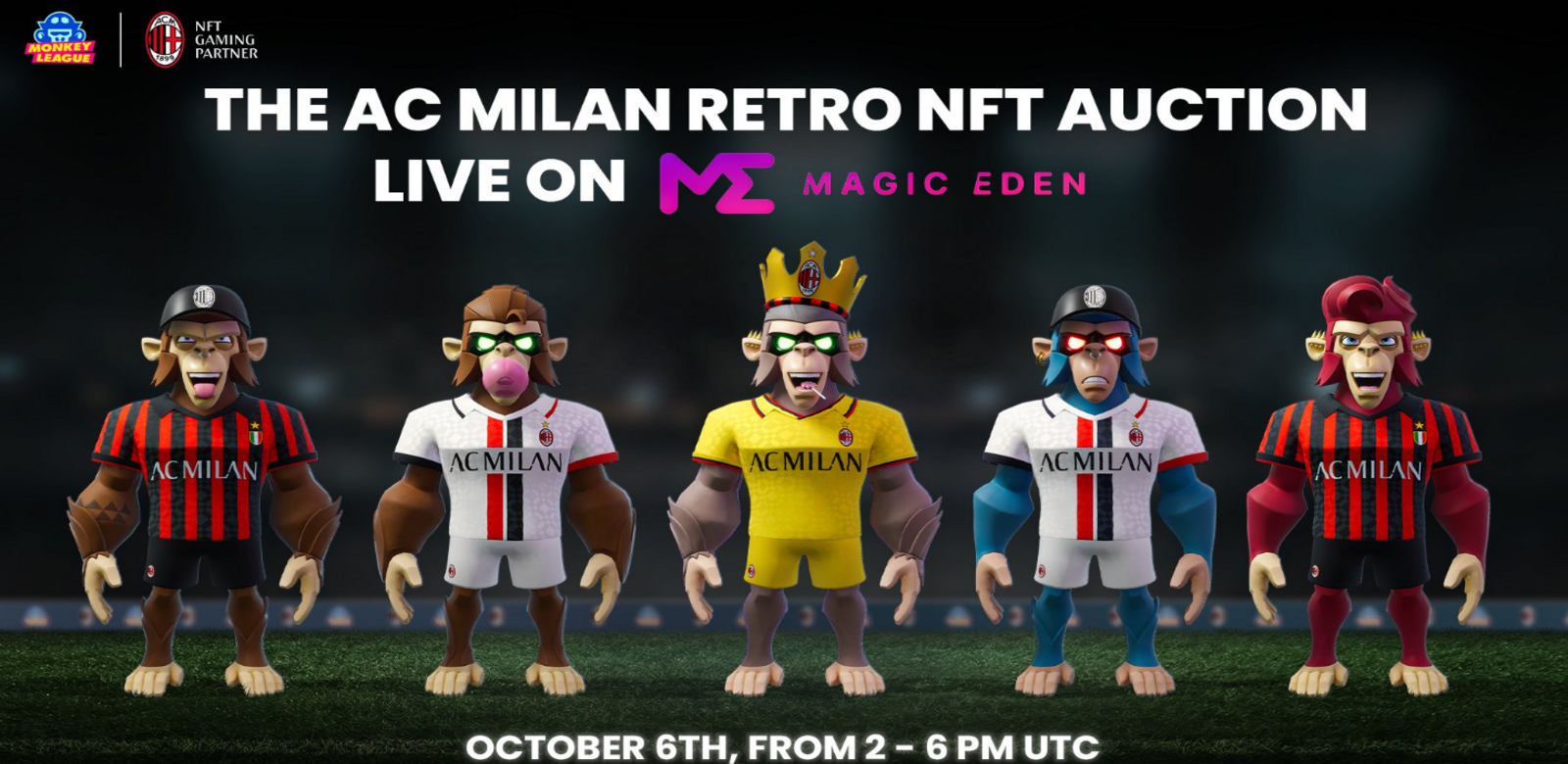 One of the most legendary football teams in the world – A.C. Milan has partnered with the Solana-based blockchain game – MonkeyLeague. 16 Limited Edition Retro AC Milan Monkey NFTs will be offered in the next auction as a tribute to the 1993–1994 and 1995–1996 squads of AC Milan.

These Retro MonkeyPlayers will be of exceptional use in the game, with eye-catching abilities and advantages in addition to making seldom appearances. An added benefit to NFT holders is that a chosen batch of these AC Milan Monkey NFTs will also include prizes like VIP tickets to an AC Milan home game and autographed player jerseys.

MonkeyLeague, a decentralized finance platform built on the Solana blockchain, combines high production values, multiplayer games, NFTs, and other elements. Players compete in a strategy-based soccer match in the game, which is the first installment of a series of esports games from UnCaged, with Monkey NFTs manning the different positions on the field. In addition, there are four other game types available in MonkeyLeague: PvE, PvP, TeamvTeam, and Tournament.

There will be a small story about its rich history of one. Alone, the club's 19 domestic league championships and 7 Champions League trophies place them in a special footballing success category. One of the most legendary AC Milan squad performances was in the 1993–94 season when they won three titles: Supercoppa Italiana, the UEFA Champions League, and Serie A championship. The 1995–96 season saw the first time that legends like Ambrosini, Coco, and Locatelli played for AC Milan's first team, ushering in yet another historical period. Both of these teams are honored by the next MonkeyPlayer NFT collection.

As a reminder, the AC Milan MonkeyPlayer NFT collection goes live on October 6th, 2022 at the Magic Eden marketplace.